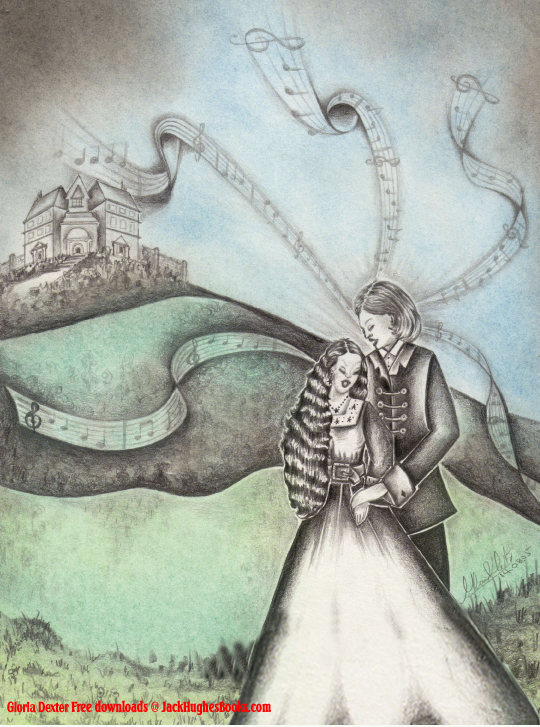 ooI embrace you - Thomas and Sylvie's Duet

ooWhen the idea came that Thomas and Sylvie would do something ootheatrical for their reconciliation I thought of a duet. As a fan of ooBaroque operas I love the magic of two high voices chasing and oointertwining a third apart.

ooI kept thinking of the climatic duet from "The Coronation of Poppea" by ooMonteverdi, an opera first performed in Venice in 1642, where the oolovers sing "I gaze at you - I possess you - No more pain - No more oogrief".

ooOn U tube there are videos of the original song Pur ti Miro. The first is ooa modern setting with string orchestra and male and female singers. ooThe second is more what I was listening to when I wrote the passage ooin the book. Aosimple lute accompanies the two voices intertwining a oothird apart as Nero was sung originally by a male soprano castrato.
o
The sentiments seemed to fit on with Thomas' declarations of life and death having no meaning without Sylvie. Sentiments made all the more poignant by the fact he realises Sylvie will outlive him and have many more loves after him.

I did not want to copy of the duet as it did not fit the lyrics and I also wanted to combine the magical opening line of " Embrace me my sweet embraceable you."

The opera tells the story of the Emperor Nero's (Yes that Nero who fiddled while Rome burned) courtship of Poppea and ends when he makes Poppea his empress.

While all this is true, what the opera fails mention is that Nero murders his first wife in order to marry Poppea, who he will later kick to death while she is pregnant.

In a tale of fairies, where nothing is as it seems, this evil twist seemed to sum up the ambiguity of fairyland.

Here is the Download file in MP3 format. The piece is an instrumental – you do not want to hear me sing. However I want to hear you sing, so if any singers want to record a sung duet please contact me through email on the Talk-2-me Page.