Thomas the Rhymer is the 1st book in a fantasy adventure series

by British author Paul Andruss.
The whirlwind adventure begins when schoolboy, Jack Hughes, sees a fairy queen kidnap his brother.
Protecting the fairy changeling Thomas the Rhymer from wicked Agnes Day, Jack and his friends, Catherine and Ken, are dragged ever deeper into the sinister fairy realm, ruled by powerful yet vulnerable fairy queens.
Here they face monstrous griffins, brooding tapestries with a life of their own. They learn to use magic mirrors and corpse roads that whip you off faster than sound.
As wicked Agnes Day draws her net around hapless Thomas the Rhymer, the friends realise returning Thomas to his selfish fairy queen is their only hope of saving Jack's brother.
Sally Cronin March 26 2017
Challenge your senses with a rival to Harry Potter
Thomas the Rhymer had me hooked from page one and continued to keep me engaged the entire 319 pages. The writing is superb with wit, humour and an edge that turns this from a children's fairy story to a multi-generational adventurous fantasy.
Colleen Cheseboro November 14 2018

I couldn't put this book down
Let me just say, this is one of the most creative books I have ever read about the Fey. I enjoyed this novel and will read it more than once. Children and adults of all ages will enjoy this book.
Brigid Gallagher September 12 2017
Clever and well written, will appeal to both young and old
The author take the reader on a series of adventures traveling across ancient ley lines. Join Jack in looking for clues that will break a wicked fairy's hold over his brother.
Robbie Cheadle November 11 2017
This book is suitable for readers aged from 11 years. Adults will appreciate the delightful prose, beautiful imagery & clever storyline.
Author Paul Andruss has an expert knowledge of mythical creatures and the world of fairies which he shares using the most beautiful and expressive language. He pulls youninto a fairy world fraught with difficulties due to human technologies and progress
Carol Taylor March 24 2018
Author Paul Andruss has an impressive knowledge of fairies and mythological creatures
I was drawn into the story which progressed at some speed, leaving me quite breathless and wanting to read more
What else has been said about …
Thomas the Rhymer
'Fans of Harry Potter & Narnia will love Thomas the Rhymer'
'Thomas the Rhymer leaves you feeling like a child curled up in a comfy armchair on a wet & windy afternoon, lost in a good book'
'Spellbinding! An ideal read for young & old alike!'
'This is a terrific story, beautifully written with great imagination & gentle humour. The plot is well crafted & cleverly interweaves fantasy with reality. The momentum is maintained throughout the book, with action on every page. The human characters are solid & believable & the fairies are cleverly portrayed as being powerful while at the same time vulnerable'
'A real page-turner - full of excitement & wonder'
'The climax is absolutely brilliant, not only magic, imagery, spells & incantations, but gives a feeling of real danger too. And with a terrific sting in the tail'
Browse the Art Gallery & Download Posters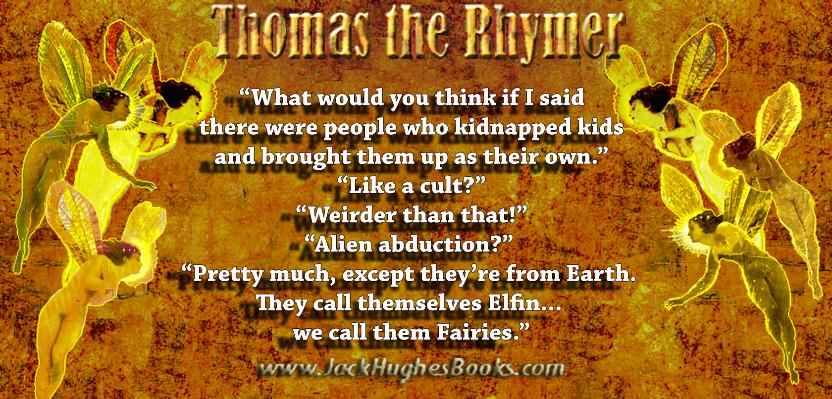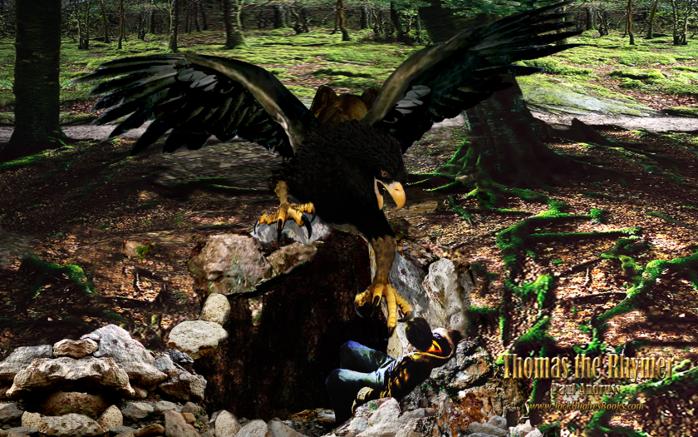 Learn the secret history of this mysterious powerful race for yourself
Read Mr Grin's speech
A Short History of the Fairy Race
& chapters from his privately published book are also available.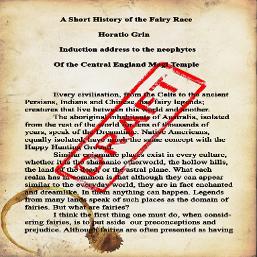 READ MY BLOG
Odds and Sods: a cabinet of curiosities
from author Paul Andruss