19 Agnes Day

Agnes is more interested in finding Thomas and a powerful fairy queen called Bess of Holebourne than rescuing Dan.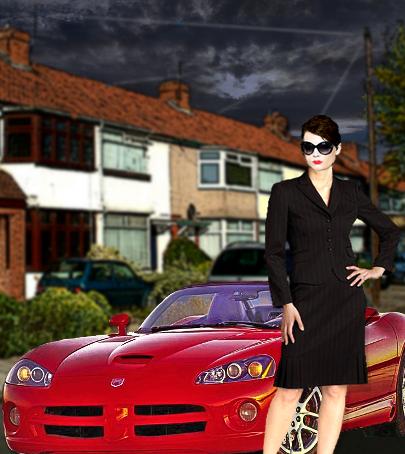 Agnes Day stood next to her red sports car
looking beautiful & cool in black Gucci suit & sunglasses

Art: Paul


Agnes Day parked her red sports car by the school gates and stood next to it looking immaculate in a black Gucci suit and sunglasses; even though it was the dullest of October days. Seeing Jack and Ken, she offered them a lift.

Being the envy of every boy in the school was hard to resist. The thought of squeezing into the tiny cockpit of a sleek low-slung lipstick red sports car was harder still. But the most impossible thing for the boys to resist was the glamorous Agnes Day herself.
from Chapter 13 Thomas Returns